Better Home Service Starts Here
Wytheville HVAC, Plumbing and Generator Services
Don't Wait, Call Wythe
Your One-Stop Shop for HVAC, Plumbing, and Generator Services
Over the years Wythe Home Services. has gained a solid reputation for quick response to our customers' needs, proficient service after the installation, and for standing behind our work 100% along with the brands we represent.
Our customers recognize the value of our level of quality assurance, knowledge and over 70 years as the leading HVAC contractor in the community and surrounding counties. The competition may present a lower bid – but you generally get what you pay for. Live comfortably during all kinds of weather with professional HVAC installation and maintenance services from our specialists in Wytheville, Virginia.
Book Online
Book Online
Meet a Team that Cares
From Sheet Metal to Home Service
At Wythe Home Services, we know that having a knowledgeable, dependable HVAC contractor is crucial. It is imperative that your system is sized and installed properly, so we use the Wrightsoft right-suite Universal Load Calculation software for that assurance. We help homeowners & businesses make informed decisions, knowing that they will be completely taken care of by Wythe Home Services.
Our Nate certified Trane Comfort Specialists, IGSHPA geothermal accredited installers, and service technicians assure the peace of mind you deserve.
Work with Wythe
HVAC and Plumbing Careers in Wytheville, VA
At Wythe Home Services, we recognize the importance of education and on-the-job training to help employees succeed. We offer state-registered apprenticeships and training to obtain Journeyman and Master craftsman licenses. Apply today to be a part of our team!
Trusted by Wytheville
Read Our Customer Reviews
Recent Projects
See Wythe in Action
Interested in seeing with your own eyes what we've done for customers? Take a look at our recent projects!
Live Comfortably,
Year Round
Call us today to schedule service, or to hear more about our special offers!
Stress Less,
Save More
At Wythe Home Services, we believe that nobody should have to go without the home services solutions they need. We are proud to offer financing options in order to keep your home comfortable, starting today.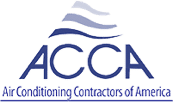 We Have You Covered
Wythe Home Services is here to handle your HVAC, Plumbing, and Generator needs
In business since 1947, Wythe Home Services is the trusted name in the community for all your home service needs. Call us today to schedule and experience the Wythe Way!
Book Online
Book Online
100% Satisfaction Guaranteed
We treat your home as if it were our own and guarantee your 100% satisfaction.
Bright and Friendly Techs
We show up on time and are here to answer any questions.
Household Name
We've been in business since 1947 and are a trusted name in the community.
Serving Wytheville and the Surrounding Area